Stain Care Type
100g
Mild Mint Flavor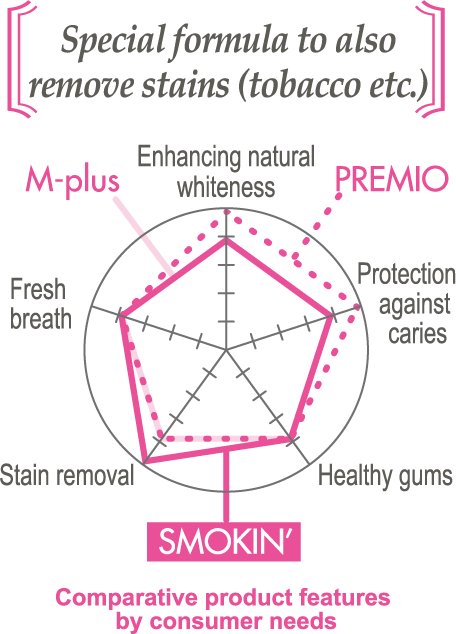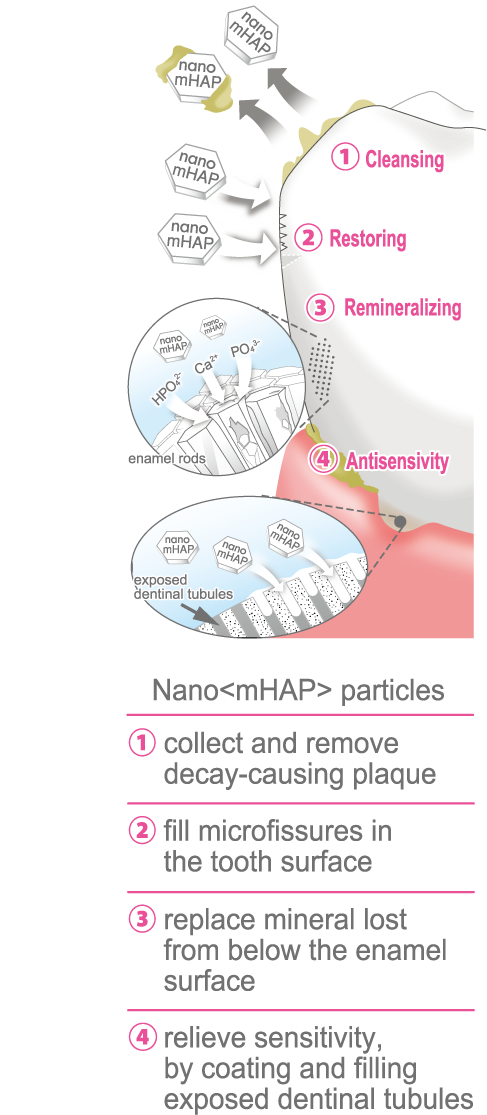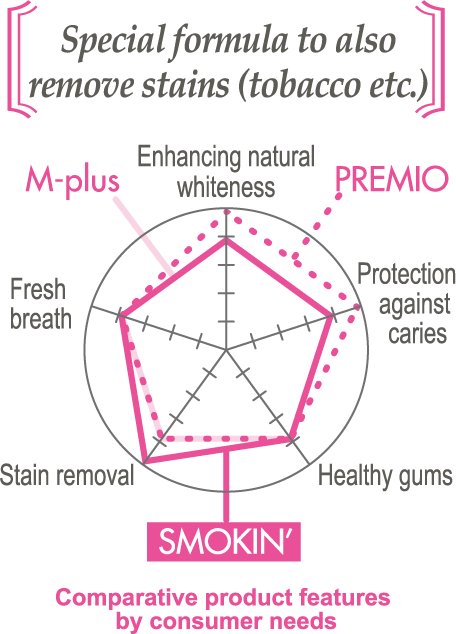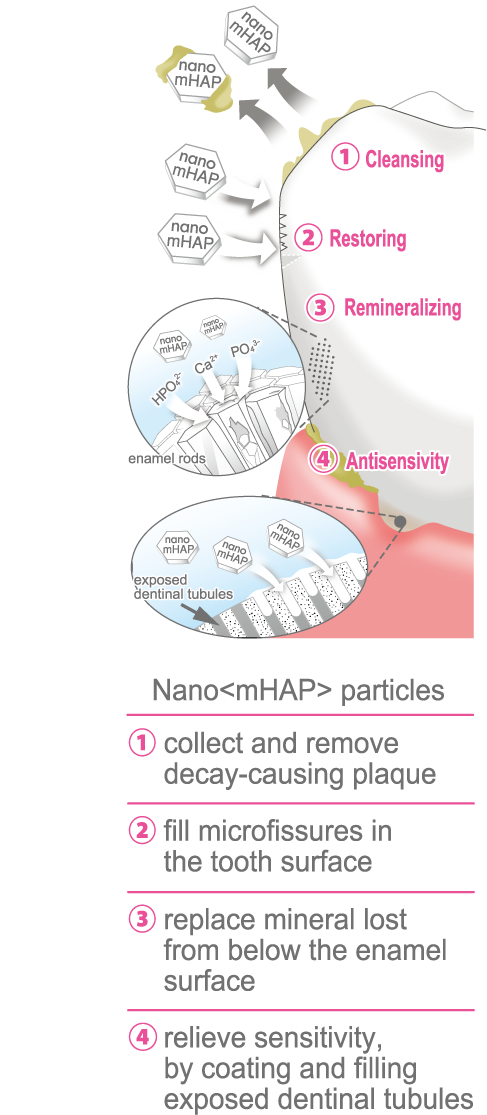 Special formula to additionally remove stains (tobacco etc.)
Originally a smoker's toothpaste (containing an ingredient to dissolve nicotine), APAGARD SMOKIN' is increasingly popular with coffee drinkers, wine lovers, and anyone concerned about stains on their teeth. Its stain-removing ingredients dissolve stains, without abrasion, but more importantly, the gradual surface repair achieved by its nano<mHAP> helps protect against further attachment of stains.
(INCI Name)
DICALCIUM PHOSPHATE, AQUA, GLYCERIN, SILICA, HYDROXYAPATITE (NANO), PEG-8, SODIUM LAURYL SULFATE, CELLULOSE GUM, AROMA, TRIMAGNESIUM PHOSPHATE, PVP, HYDROLYZED CONCHIOLIN PROTEIN, SODIUM SACCHARIN, GLYCYRRHETINIC ACID, CETYLPYRIDINIUM CHLORIDE, LAURYL DIETHYLENEDIAMINOGLYCINE HCL
APAGARD SMOKIN's special emphasis, in addition to its surface repair and remineralization benefits, is daily removal of stains, especially from tobacco, tea and coffee, red wine etc. We recommend it for:
Stain removal
Smoother enamel
Greater resistance to plaque and stains
Enhanced whiteness and gloss
Protection against caries
For best effect from nano<mHAP>toothpastes, we recommend that you
Place a small amount (1 - 1.5 cm) on a toothbrush
Brush your teeth and gums gently but meticulously for about 3-5 minutes,ideally after each meal (3 times/day is recommended)
Rinse lightly and spit out after brushing, so that any residue of nano<mHAP> remaining will enrich your saliva and continue its work
Glattes Zahngefühl mit leichter Minze
Ich habe mich in den letzten Wochen mit der Smokin Zahnpasta auseinandergesetzt und bin recht zufrieden. Die Zahnpasta ist laut Hersteller speziell für Zähne mit Verfärbungen geeignet und soll die Zähne nach und nach sichtbar aufhellen. Insbesondere Verfärbungen die durch das Rauchen entstanden sind, sollen schonend geblichen werden. Die Zahnpasta habe ich dabei kostenlos zu Testzwecken vom Hersteller erhalten. Meine Zahnpasta ist wie abgebildet in einer elegant designeten Verpackung angekommen und in den Farben: Lila und Weiß gehalten. Das Erscheinungsbild gefällt mir sehr. Eine spezielle Anweisung für den Gebrauch der Zahnpasta wird nicht benötigt, sie wird je nach Bedarf 2-3 pro Tag auf eine angefeuchtete Zahnbürste gegeben und es wird "wie üblich" geputzt. Die Zahnpasta hat einen relativ neutralen Minz-Geschmack (wie in der Beschreibung angegeben), der wahrscheinlich viele Nutzer ansprechen wird. Der Geschmack erinnert mich ein wenig an die Morgen-, Abendtuben von Elmex. Ich würde mir jedoch fast schon eine zweite Geschmacksrichtung wünschen (zum Beispiel Minz-Kräuter Mix oder Minze und Orange) oder einen kräftigeren Minzton, der dem Mundraum mehr frische verleiht. Ich liebe es, wenn ich mich nach dem Zähneputzen "sauber und aufgeweckt" fühle und richtig "durchatmen" kann. Das Gefühl habe ich bei der Zahnpasta ein wenig vermisst. Die Zahnpasta wurde wie eben betont explizit für die schonende Aufhellung konzipiert und hat wahrscheinlich deswegen auch keinen starken Geschmack. Das Putzergebnis an sich, ist jedoch gut. Meine Zähne fühlen sich glatt und geschmeidig an. Ich freue mich über das Produkt und teste/ probiere gerne Neues aus. Ich bedanke mich für Ihr Produkt und freue mich auf neue Kooperationen. Liebe Grüße, Sophie
I received this toothpaste as a free trial. As it was a smoking one my husband tried it and asked if I was getting anymore. So it must of been good as he's fussy.
Das Produkt wurde mir vom Hersteller umsonst zum Testen zur Verfügung gestellt. Ich wendete die Zahnpasta täglich an und kann nur sagen, dass ich voll zufrieden bin. Nachdem putzen fühlten sich meine Zähne glatt an, als ob kein Widerstand da ist. Auch ein frisches Gefühl was lange zu spüren war wie ein Minz-Bonbon. Aber vorallem freundeten sich meine Zähne sehr gut Mit der Zahnpasta an und hatte keine Probleme damit. Auch der sogenannte Schutz war spürbar. Meine Zähne wirkten viel leichter an. Leider merkte ich nicht wirklich eine Aufhellerung meiner Zähne, jedoch immer noch ein tolles hochwertiges Produkt welches ich absolut empfehle!
The Apagard Smokin toothpaste is an effective product with a pleasant, fresh taste. My teeth feel extremely clean after every brush and they now look brighter. My teeth are not as sensative when drinking hot drinks, my tooth enamel appears restored and I feel more protected from dental caries. I received this product for free and although I am aware it is expensive to buy, a little goes a long way. This is a good quality, cost effective toothpaste.
Das Produkt wurde mir vom Hersteller kostenlos zum testen zur verfügung gestellt. Nach dem putzen finde ich hat man nicht so glatte zähne als mit meiner vorherigen, aber sie hat einen guten Geschmack ,hält eine weile frisch und ist nicht zu scharf. Meine zähne reagieren nicht empfindlich. Eine Aufhellung konnte ich noch nicht fest stellen, ich denke aber wenn ich sie länger nutze zeigt sie ihre wirkung. Laut Beschreibung hat sie selbstverständlich auch schutz vor Schutz . Im ganzen kann ich sagen das es eine hochwertigen zahnpasta ist und ich sie weiter empfehlen würde
I received this product for free and it was excellent. I felt the difference in my teeth in a few weeks and I seen a big difference in how white they were. I would recommend anyone this product who wanted to whiten their teeth.
I received the product for free and was really surprised at the outcome after using it for a number of weeks. The packaging it came in stood out and was eye catching. I wasn't expecting the same taste and feeling of a a leading brand toothpaste but I was really surprised, it worked busted as well. Great product would recommend to anyone.
Tolles Produkt - aber teuer.
Vorneweg möchte ich erwähnen, dass ich das Produkt kostenlos vom Hersteller zum Testen zur Verfügung gestellt bekommen habe. Ich habe die Zahnpasta nunmehr mehrere Wochen getestet und muss sagen, dass ich von dem Produkt sehr begeistert bin. Man braucht wirklich nur eine kleine Menge, um gut putzen zu können. Super finde auch, dass die Zahnpasta nicht penetrant schmeckt wie andere Zahnpasten. Besonders hervorheben möchte ich, dass die Zähne deutlich aufgehellt werden und sich nach dem Putzen total glatt und sauber anfühlen! Einziger negativ Aspekt ist, der Preis, diesen finde ich schon etwas arg teuer.
Ich habe die Zahnpasta vom Hersteller kostenlos zum testen zur Verfügung gestellt bekommen. Zudem habe ich nun sehr lange mit meiner Bewertung gewartet da ich der Zahnpasta einfach eine Zeitlang eine Chance geben wollte und sehen wie sie in der längeren Anwendung ist. Leider bin ich von dem Produkt nicht wirklich überzeugt. Geschmacklich ist sie für mich persönlich leider nicht ansprechend. Es sollte ein milder Minzgeschmack vorhanden sein, diesen schmecke ich nicht und auch das anhaltende frische Mundgefühl und auch Wohlgefühl welches man nach dem Zähneputzen hat stellte sich bei mir leider nie ein. Das Mundgefühl nach dem Putzen empfinde ich auch eher unangenehm, der ganze Mund fühlt sich irgendwie an als wäre ein Belag vorhanden. Die Zähne selbst fühlen sich schon glatt und sauber an, jedoch führe ich dies eher zurück auf die elektrische Zahnbürste als auf die Zahnpasta. Vom optischen Erscheinungsbild ist die Verpackung und auch das Produkt sehr ansprechend und wirkt hochwertig und elegant. Über die aufkeimende Wirkung kann ich leider auch nicht wirklich etwas durchweg positives schreiben. Persönlich finde ich, dass keine vorhanden ist. Ich benutze das Produkt nun wirklich seit einigen Wochen 2-3 mal täglich aber es hat sich hier keine Änderung ergeben. Vielleicht ist hier jedoch zu Erwähnen dass ich weder Raucherin bin, noch Kaffee trinke (sehr sehr selten mal einen) und ebenso wenig Rotwein. Was die generelle Reinigung und den Kariesschutz angeht so gehe ich davon aus, dass die Zahnpasta so entwickelt wurde dass die Zähne sowohl nach dem Putzen sauber (wenn auch bei mir persönlich kein Wohlgefühl vorhanden ist) sind als auch einen Schutz aufweisen. Leider ist mein Fazit, dass die Zahnpasta okay ist und man saubere Zähne bekommt. Ich persönlich jedoch den Preis für das Produkt nicht zahlen würde und es mir leider auch nie selbst kaufen werde da es mich in vielen Punkten nicht überzeugt hat.
Bin mit der Zahnpasta zufrieden
Die Zahnpasta lässt sich leicht auf die Zahnbürste auftragen, man benötigt gar nicht viel da schon wenig von der Zahnpasta reicht. Beim Zähneputzen kann die Zahnpasta gut auf die Zähne auftragen lassen, die Zahnpasta hat keinen unangenehmen Geschmack was mir besonders gut gefällt. Mir wollte das Produkt freundlicherweise zum testen zur Verfügung gestellt
YOUR BENEFITS
Shipping within 1 day of order confirmation
Free shipping for orders of 80.00 EUR or more
Loyalty rewards with our FRIENDS CLUB
Naturally white and healthy teeth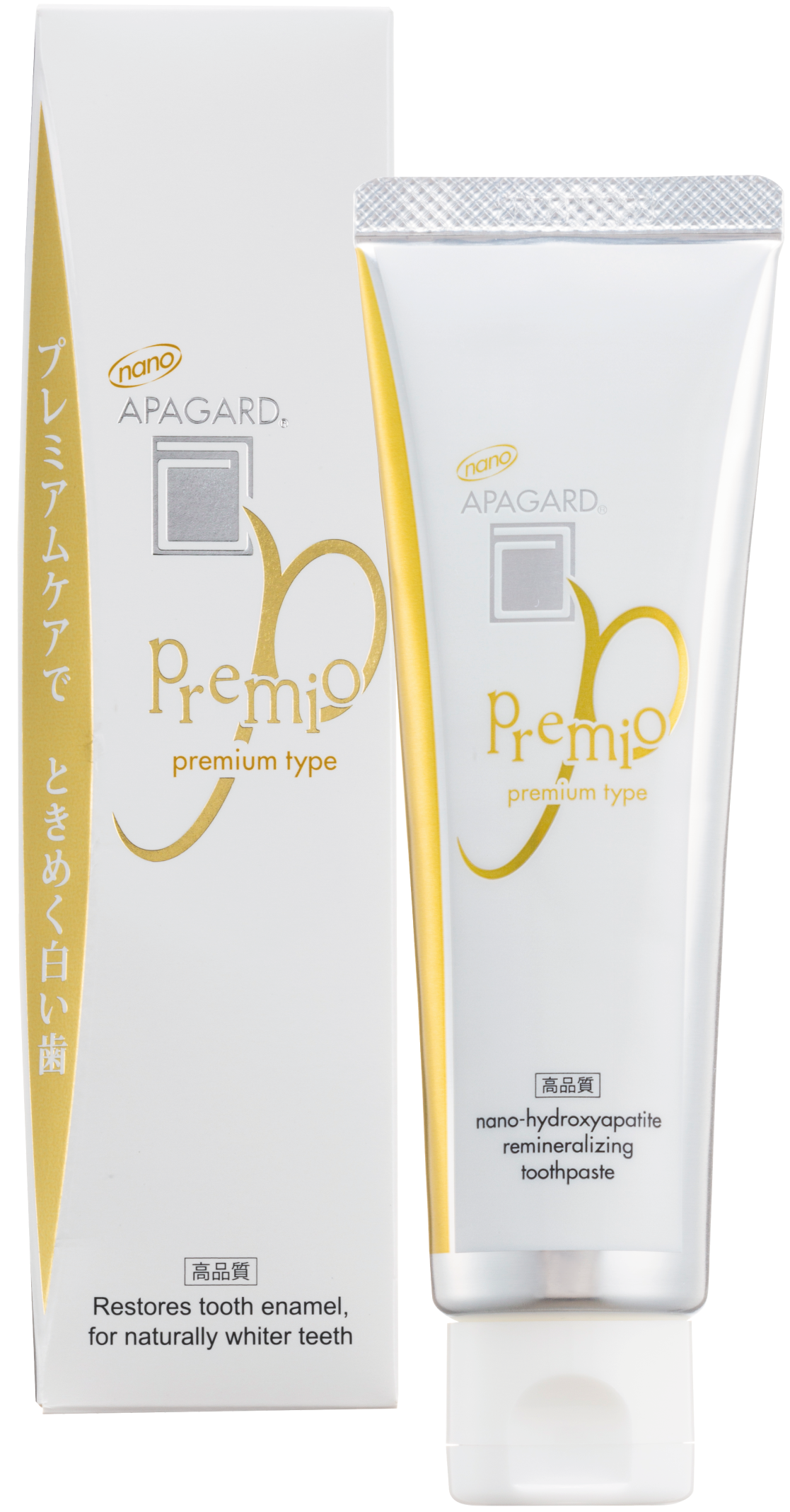 Premium Care Type
Enhanced whiteness and gloss
Protection against caries
Also contains xylitol
No fluoride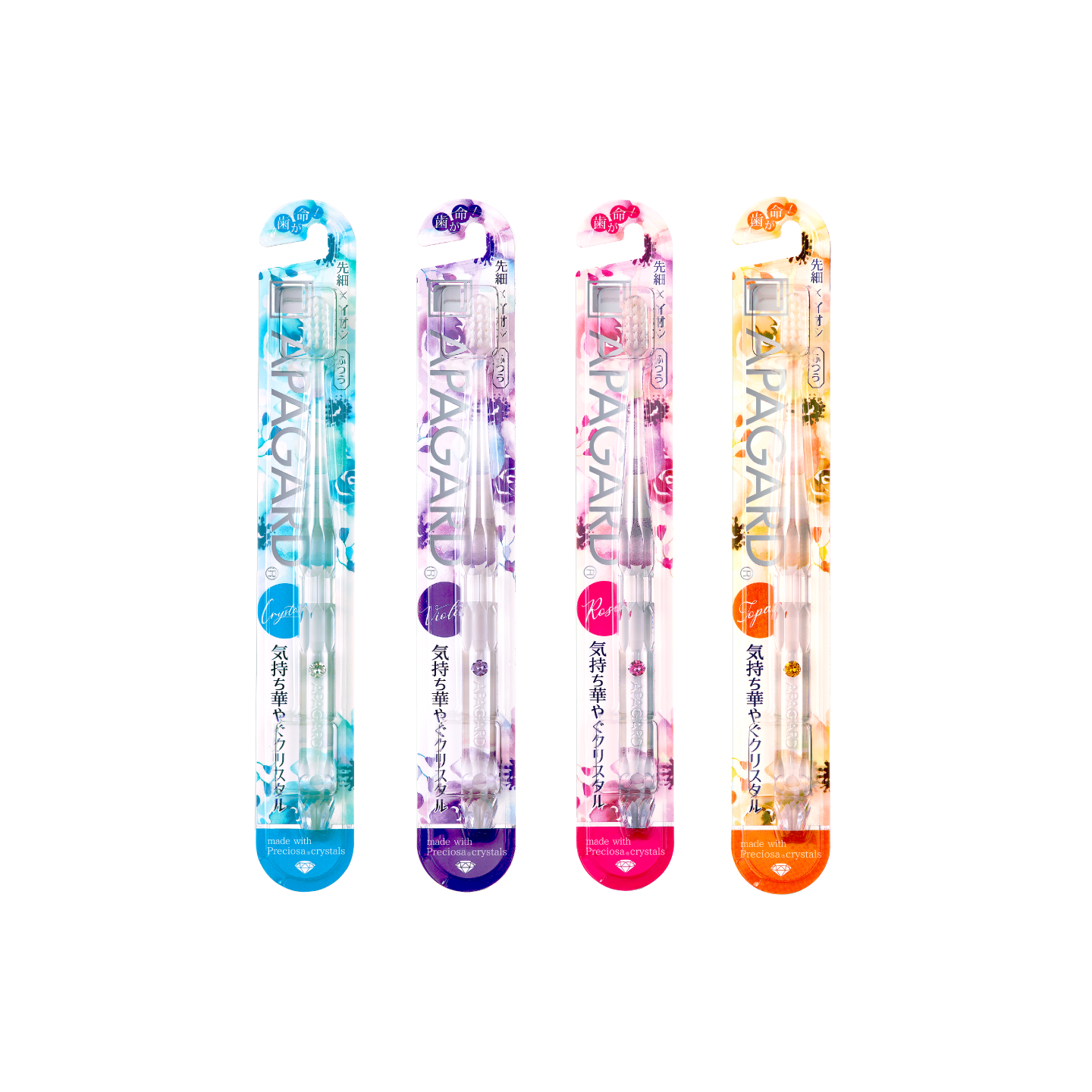 'Crystal' Toothbrush
Embellished with beautiful crystals
Negative ion release, helping remove plaque
Bristles contain APACIDER & tourmaline
Crystals in three colors (crystal, violet, rose, or topaz)
Medium hardness

Oral Rinse
Protection against plaque, without bactericides
Healthy teeth and fresh breath
Ultra-clean feeling in the mouth
No fluoride