Oral Care Products
SANGI produces a wide range of toothpastes, including for professional and OEM use, all of which contain nano<mHAP>, zero fluoride, and either zero or minimal abrasives. Flavoring is usually mild mint. Tubes are made from content-protecting aluminum-plastic laminate, in most cases with a two-way screw-on / one-touch cap. We also produce a range toothbrushes with a variety of bristle types, including tourmalin-containing, negative-ion-emitting bristles for better removal of plaque, as well as remineralizing dental lotion and a number of tooth gels. SANGI oral care products currently available in the European region are as shown on the present site.

Skincare
Hydroxyapatite's protein-adsorption function also extends to oils, and after a decade of research, SANGI scientists developed a form of apatite specifically suited for skincare needs. Known as APARIN, this ingredient selectively removes superficial cornified cell waste and excessive or oxidized oils that can be harmful to the skin, leaving in place other oils essential for natural moisturizing.

Launched in 2018, with the concept 'Release your skin and yourself,' SANGI's HAP+R brand, initially comprising selectively purifying face soap, cleansing cream and facewashing foam, will soon be joined by a range of further skincare products now in development.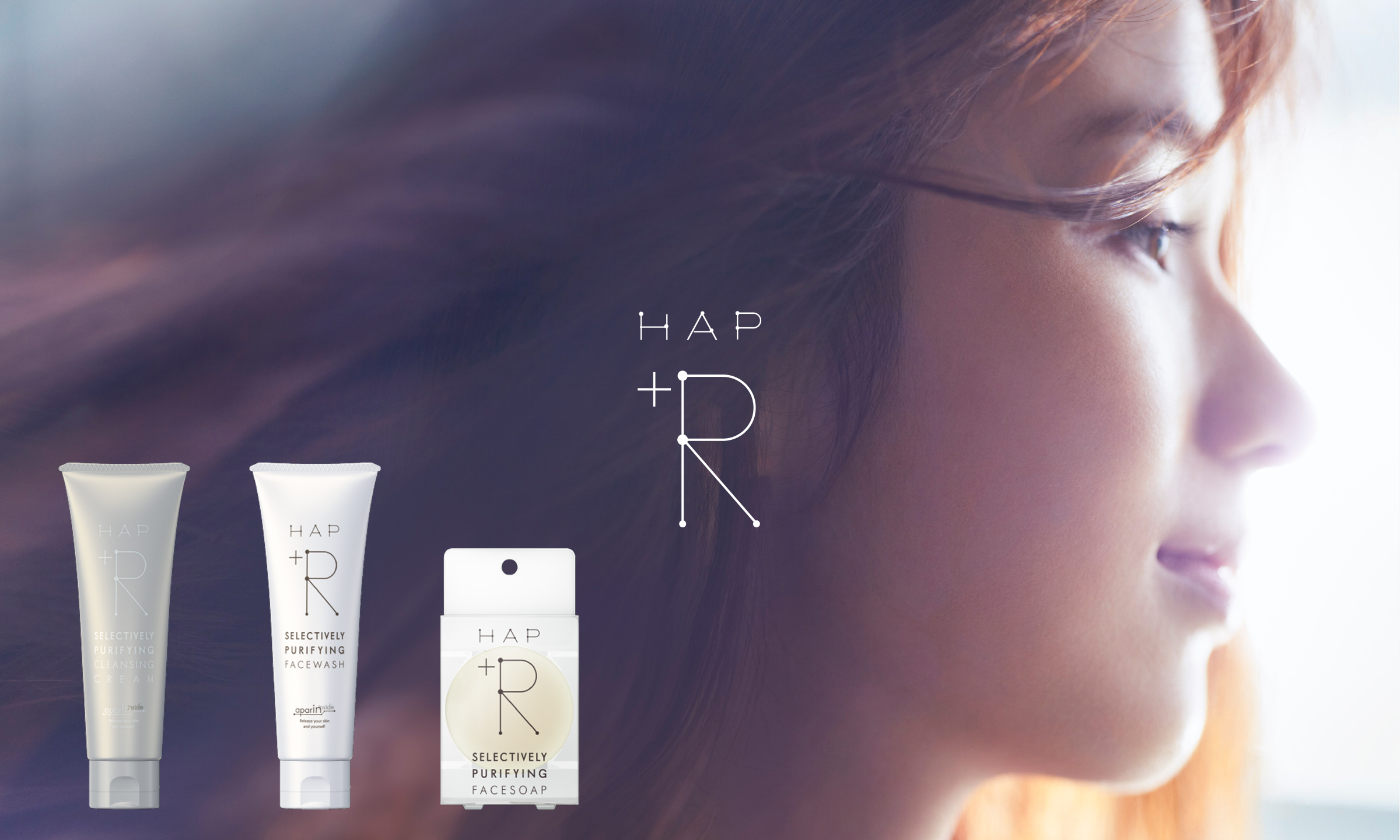 Specialty Chemicals
With the exception of its toothpaste ingredient, SANGI supplies hydroxyapatites for a wide range of applications according to users' requirements. We also offer a series of unique, chiefly inorganic antibacterial additives for industrial use, under the APACIDER brand, for example in the manufacture of plastics and textiles, or cosmetics and other personal care products.
By combining bio-friendly hydroxyapatite and analogous calcium phosphate material with metallic silver, copper or zinc, rather than with compounds of the same metals, SANGI's APACIDER technology offers an advantage over standard organic or metal compound-based antibacterial agents, in that there is virtually no elution of metal ions. As a result, we can offer safe, longer-acting antibacterial agents that are resistant to fluctuations in temperature, and will not cause discoloration in the finished product. Several of them are U.S. Environmental Protection Agency (EPA) approved.