For Baby's First Teeth
55g
Strawberry Flavor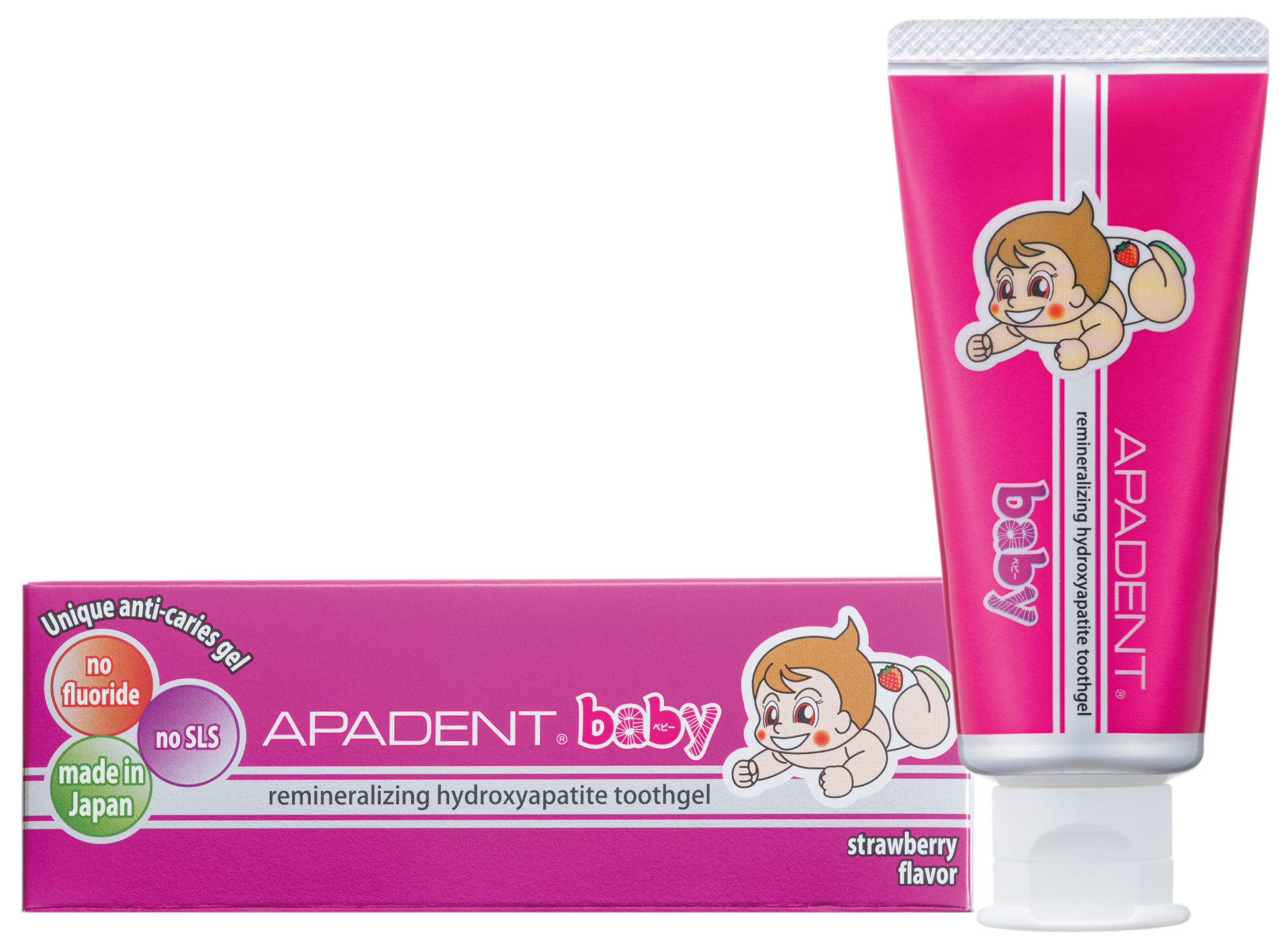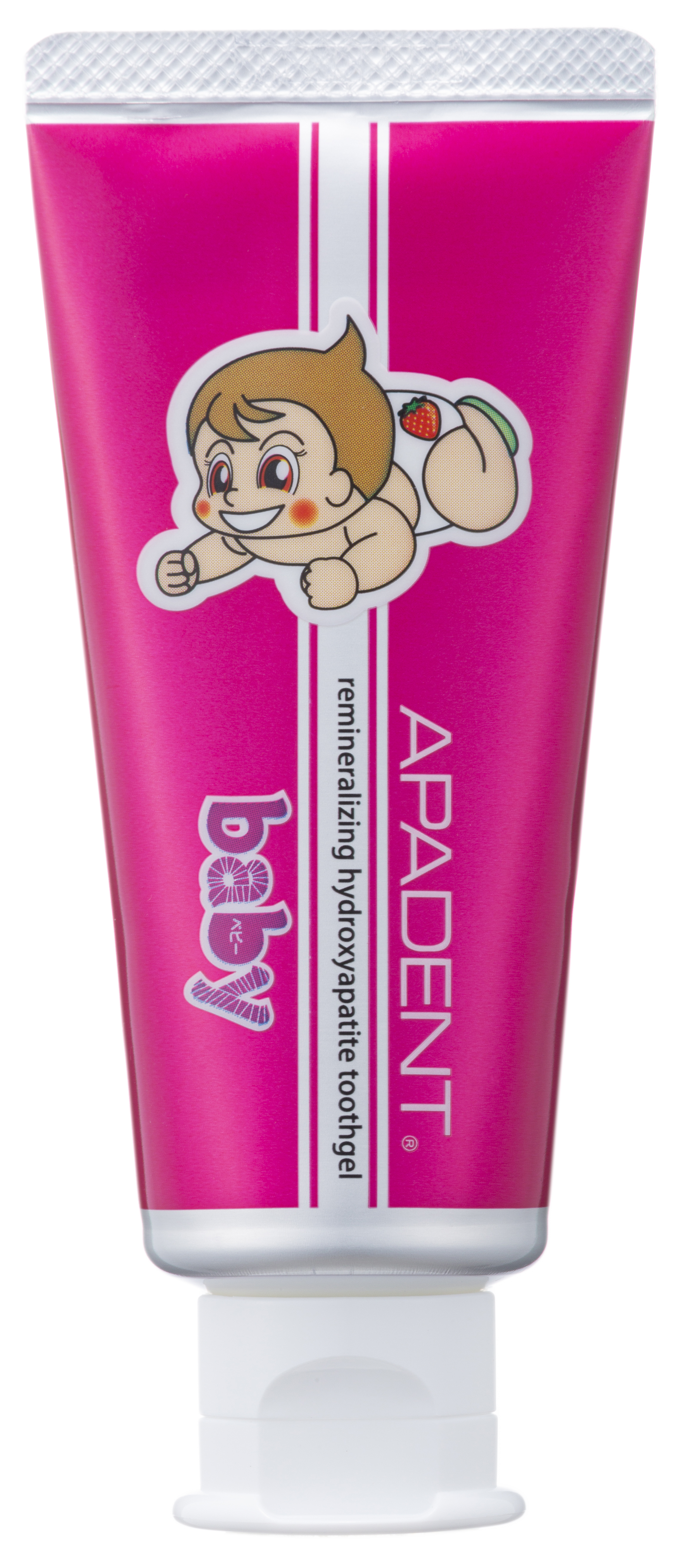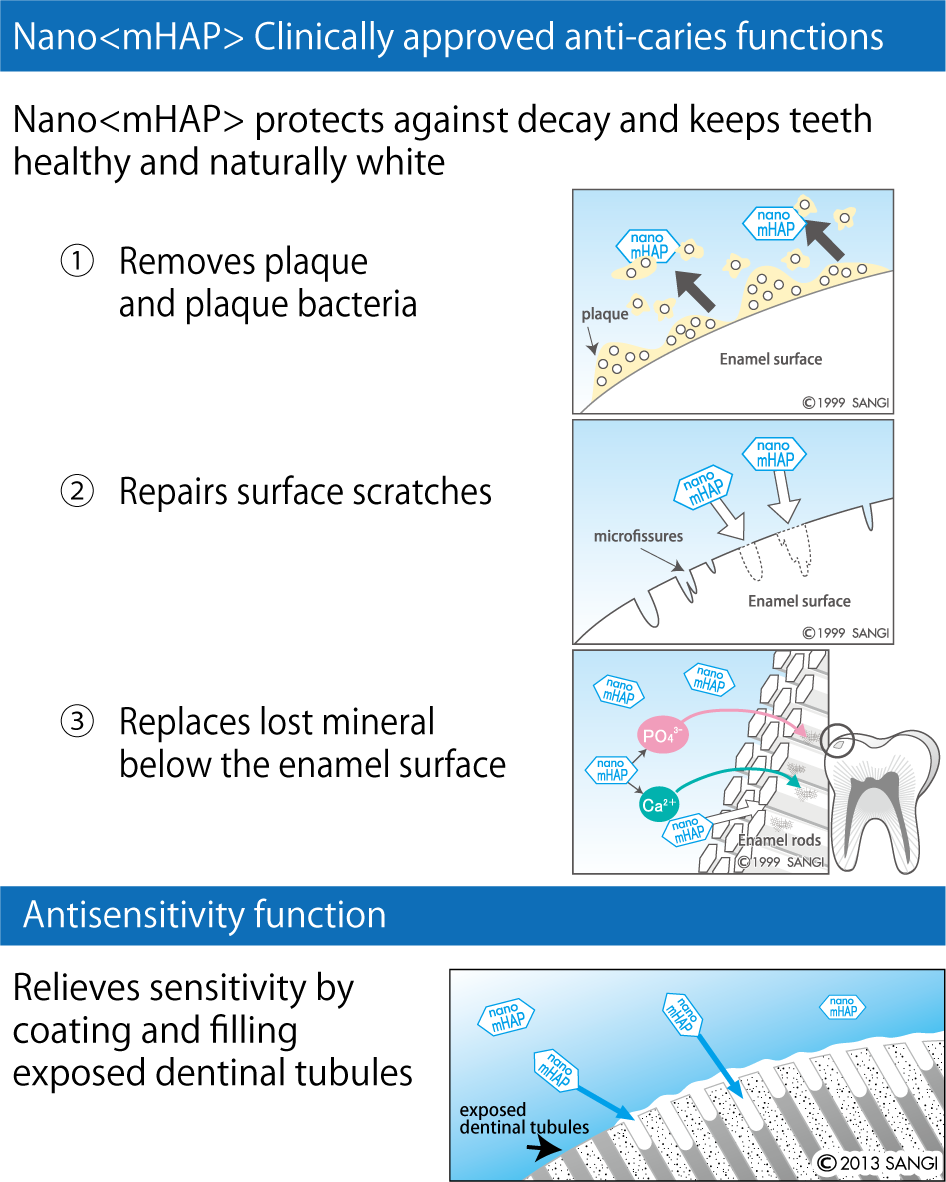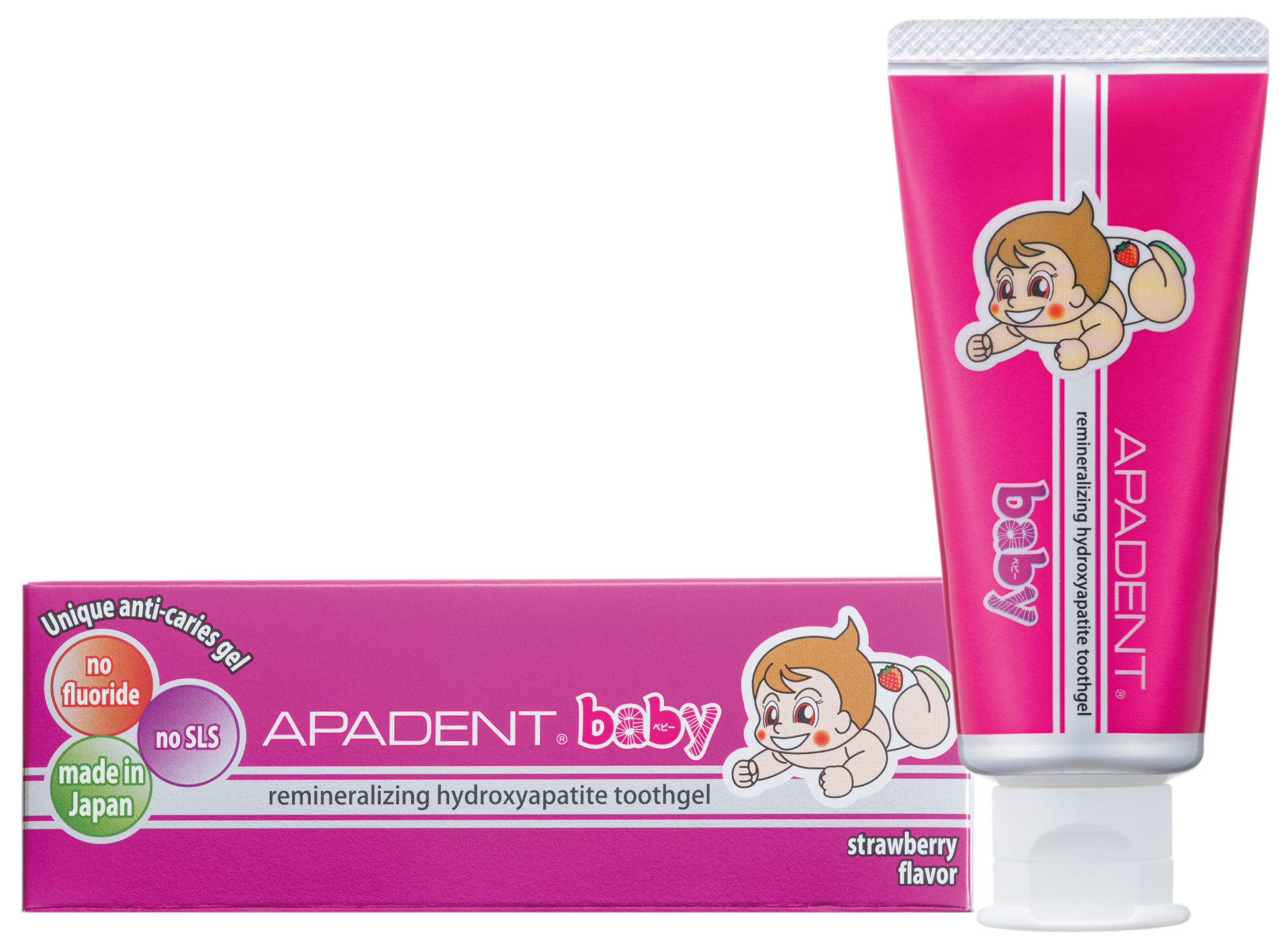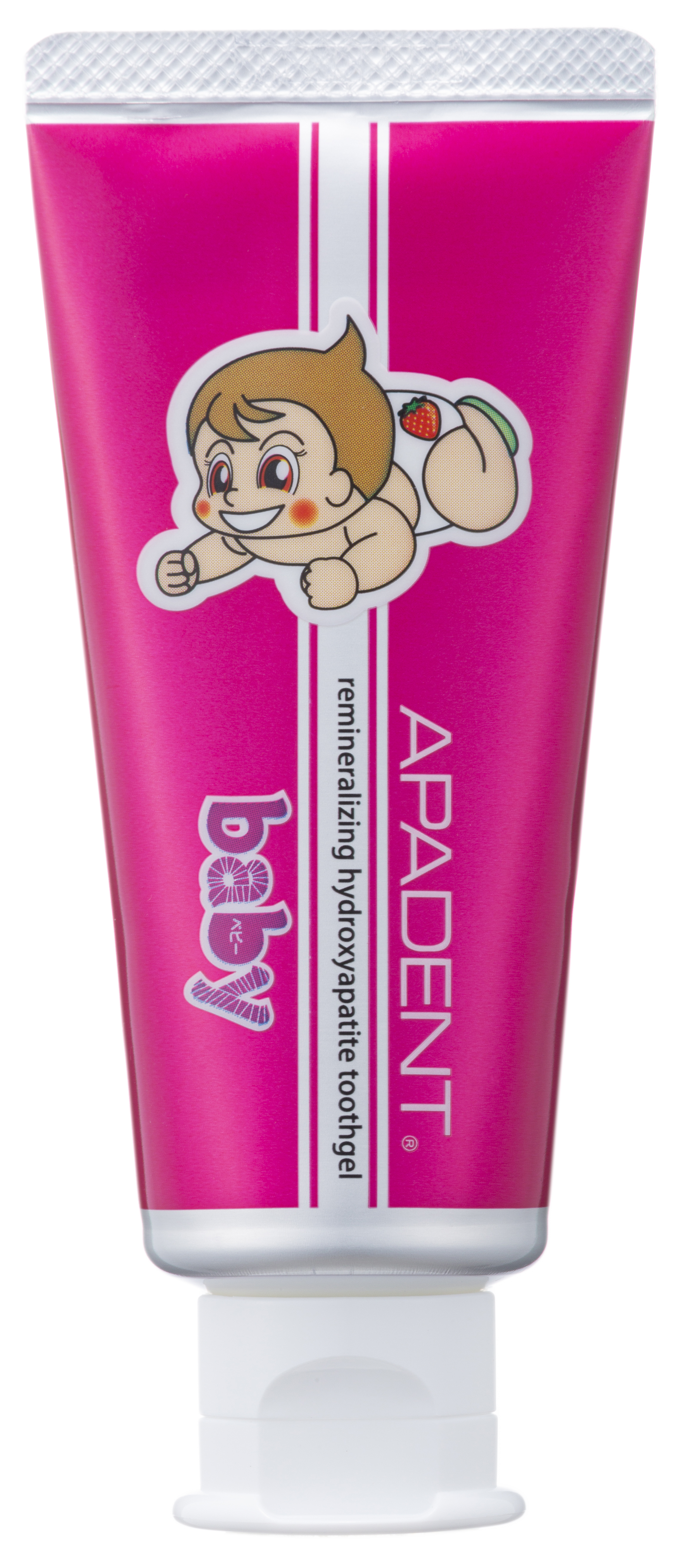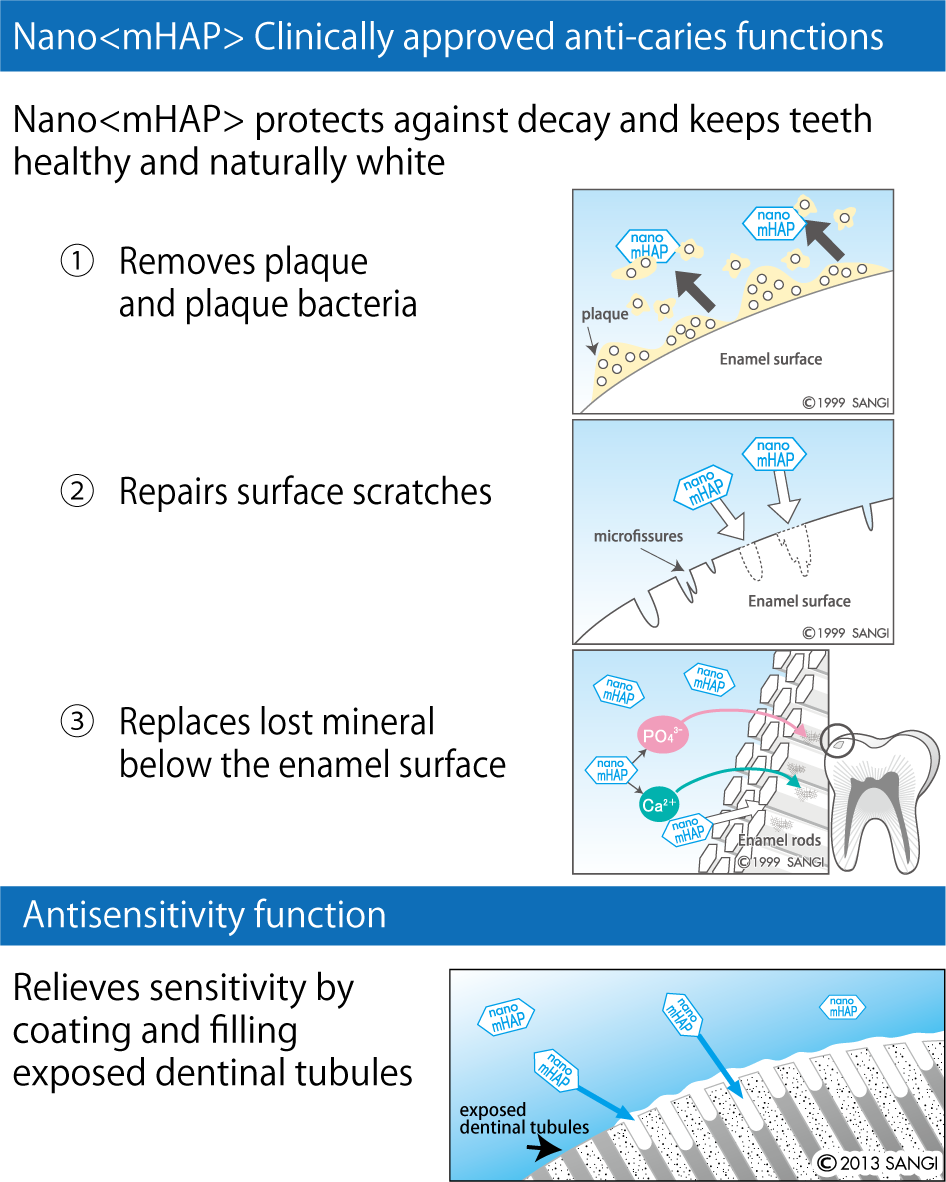 Supplies essential mineral for the maturation and protection of your child's first teeth. Also contains xylitol, but no fluoride or SLS. Non-foaming gel type.
APADENT BABY is a tooth gel designed specifically for babies' and small children's newly emerged teeth that are still not completely mineralized. First teeth require a constant supply of calcium and phosphate from saliva - the building blocks of hydroxyapatite, the substance of tooth enamel - to reach their full mineral density and strength. And teeth that are still immature are especially susceptible to demineralization by acids from plaque bacteria and foods, which can lead to caries. The role of SANGI's nano<mHAP> is to support the natural protective function of saliva by increasing the supply of hydroxyapatite mineral to the teeth, helping them to mature and protecting them against decay.
APADENT BABY also contains the natural sweetening agent xylitol, known to suppress production of plaque acids. But it does not contain any abrasive ingredients, fluoride or the foaming agent SLS.
(INCI Name)
AQUA, GLYCERIN, SORBITOL, HYDROXYAPATITE (NANO), XYLITOL, CELLULOSE GUM, AROMA, XANTHAN GUM, STEVIA REBAUDIANA EXTRACT, CETYLPYRIDINIUM CHLORIDE, LAURYL DIETHYLENEDIAMINOGLYCINE HCL
Children's first teeth require mineral from saliva to reach full maturity. APADENT BABY, containing nano<mHAP>, almost the same substance as teeth are made of, supplies this mineral directly to children's teeth, supporting saliva's role. APADENT BABY is recommended for parental use to daily brush the teeth of children under 3 years, and offers:
Protection against caries
Mineral supply
Reduction of plaque and oral bacteria
Greater resistance to plaque and stains
Gentle, non-foaming gel type
For best effect from nano<mHAP> toothgel, we recommend that you have your child
Place a small amount (ca. pea size) on a toothbrush or a finger brush.
Brush baby's teeth gently, ideally after each meal (3 times/day).
For infants whose teeth have just erupted, parents should carefully clean the teeth with APADENT BABY tooth gel and wipe remains off the teeth with clean soft gauze or a tissue.
If your child can rinse already let him or her rinse lightly and spit out after brushing. If not, use gauze as described above. Note that in either case, the product is not harmful even if a small mount is swallowed.
YOUR BENEFITS
Shipping within 1 day of order confirmation
Free shipping for orders of 80.00 EUR or more
Loyalty rewards with our FRIENDS CLUB
Naturally white and healthy teeth