Toothbrush for children ages 3+ (pink or blue)
Extra Soft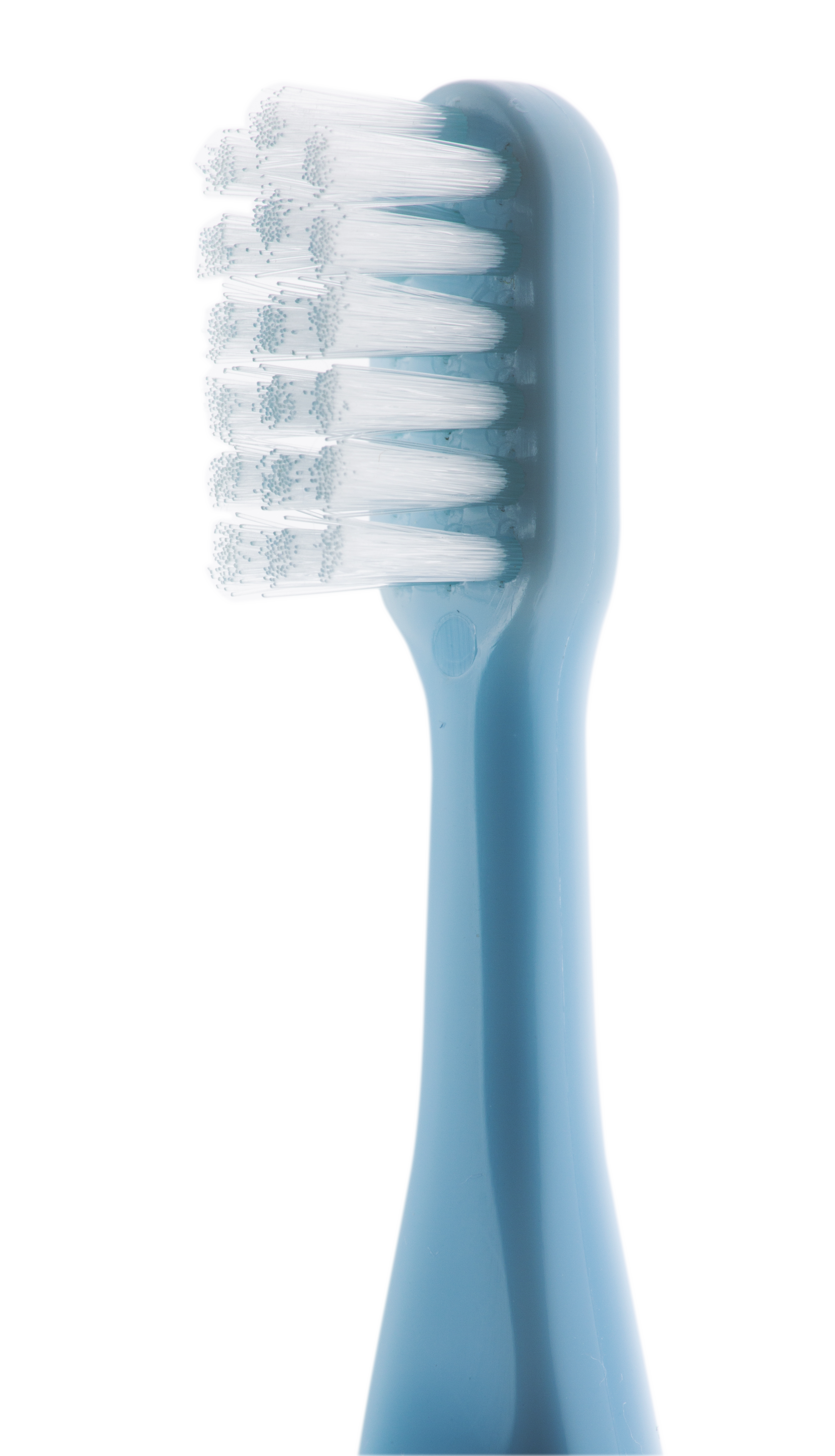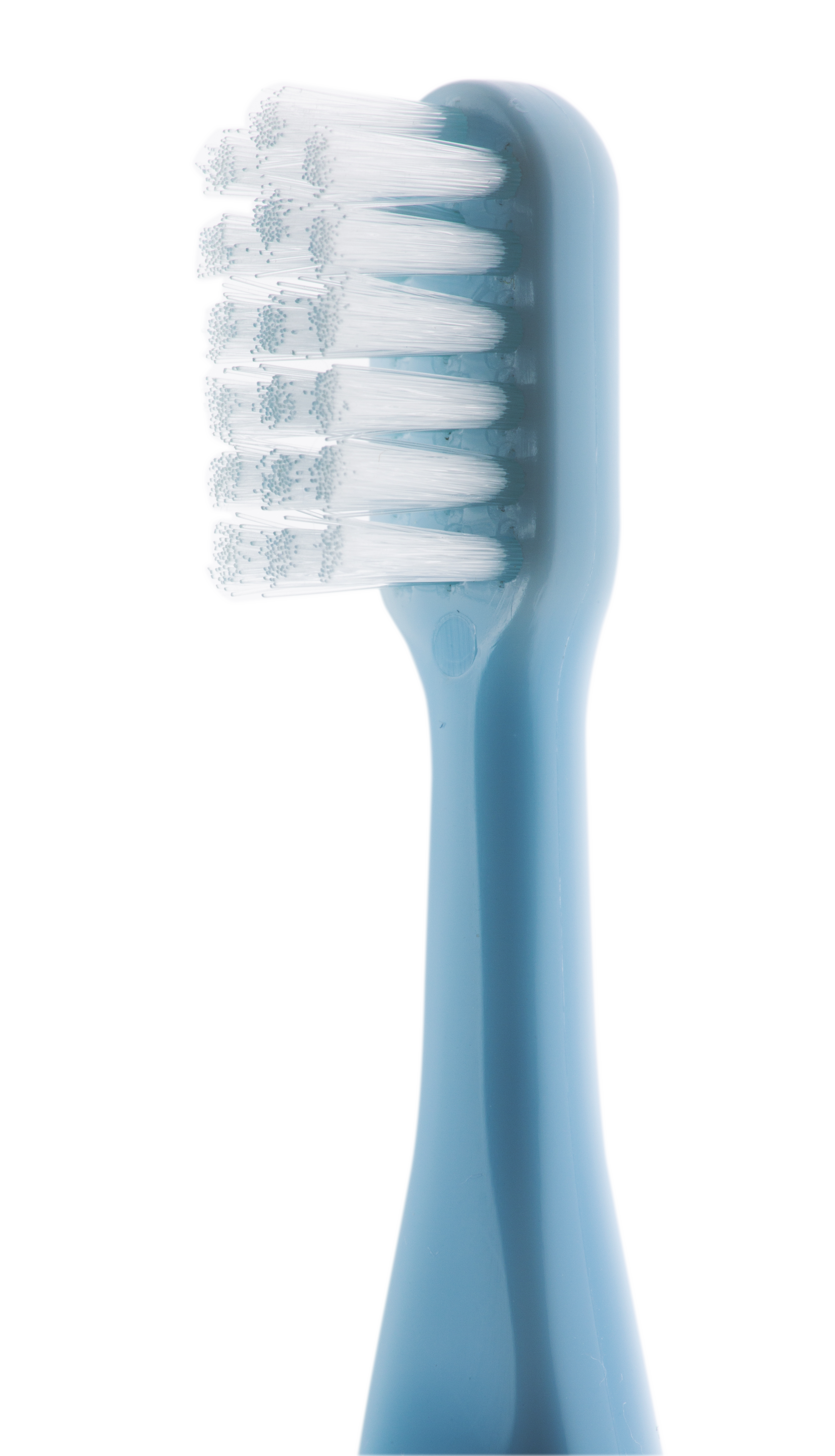 Designed for small children able to spit out and to brush their own teeth.
APADENT KIDS toothbrush is designed to be a first toothbrush for small children from the time they first learn to brush their own teeth. Its short size, non-slip grip and compact head are designed to make brushing easy and effective, and its extra soft, round-tipped bristles are especially gentle on small children's teeth and gums.
Even the smallest child's most newly emerged teeth are prey to decay-causing bacteria (especially the Mutans streptococci family) which quickly colonize and form plaque on the surface of the teeth. So it is important to establish the daily habit of toothbrushing as soon as your small child is able to. (Some hints as to how to make this fun are provided in SANGI's "Healthy brushing tips for Baby's first teeth".)
APADENT KIDS toothbrush is recommended for use by the small child after each meal (roughly from 3 years of age), for:
Protection against caries
Reduction of oral bacteria and plaque
Extra gentle care (small head and very soft, round-tipped bristles)
For best effect using APADENT KIDS toothbrush, we recommend that you teach/help your child to
Place a small amount of APADENT BABY tooth gel or APADENT KIDS children's toothpaste (depending on the child's age, either ca. pea size or up to 1cm) on the brush head
Brush his or her own teeth and gums gently but thoroughly for 2-3 minutes, ideally after each main meal
Rinse with a little water and spit out any remaining tooth gel or toothpaste at the end of brushing. (Note that neither the gel nor the paste is harmful, even if a small mount is swallowed.)
YOUR BENEFITS
Shipping within 1 day of order confirmation
Free shipping for orders of 80.00 EUR or more
Loyalty rewards with our FRIENDS CLUB
Naturally white and healthy teeth