APADENT® BABY CARE Toothbrush
For parents of young children (ideal for ages 0 to 3)
Extra Soft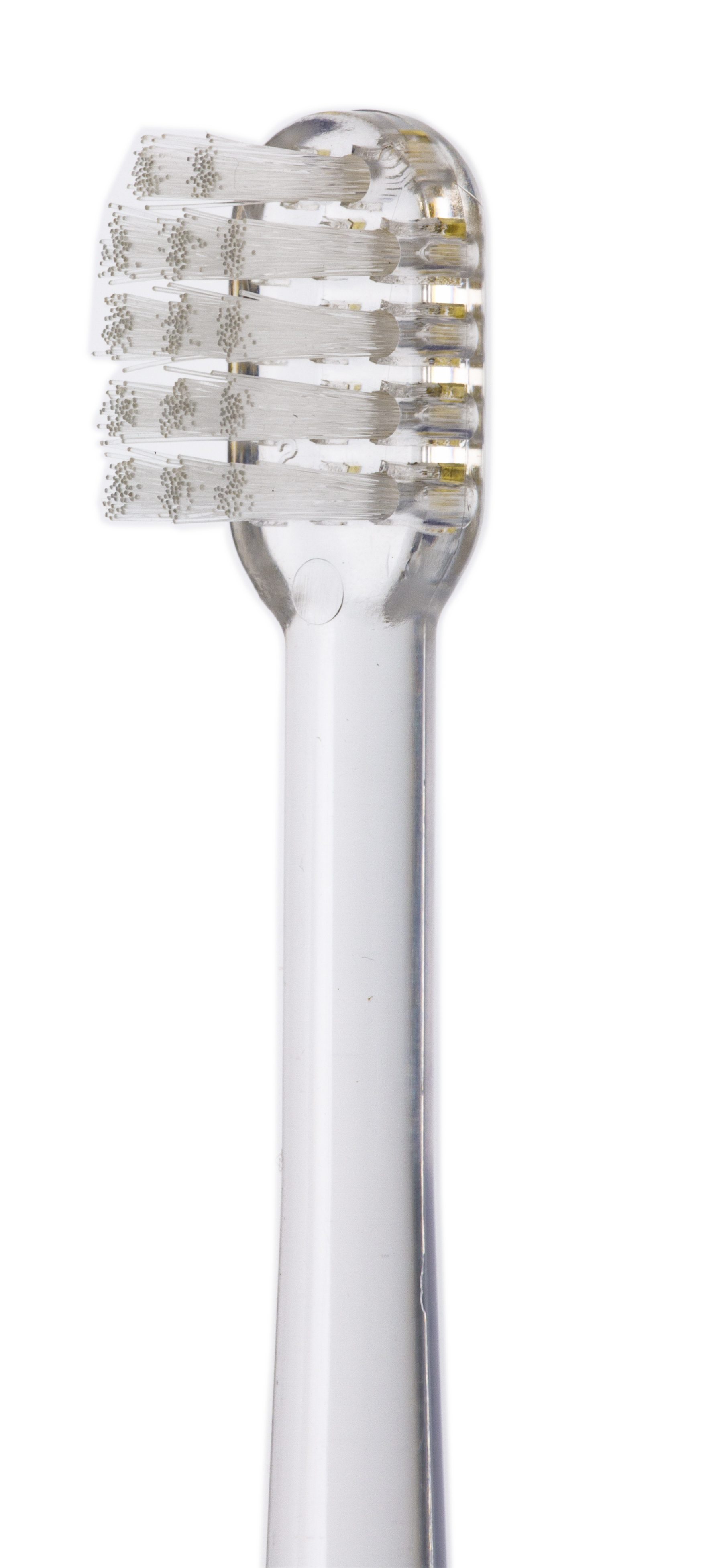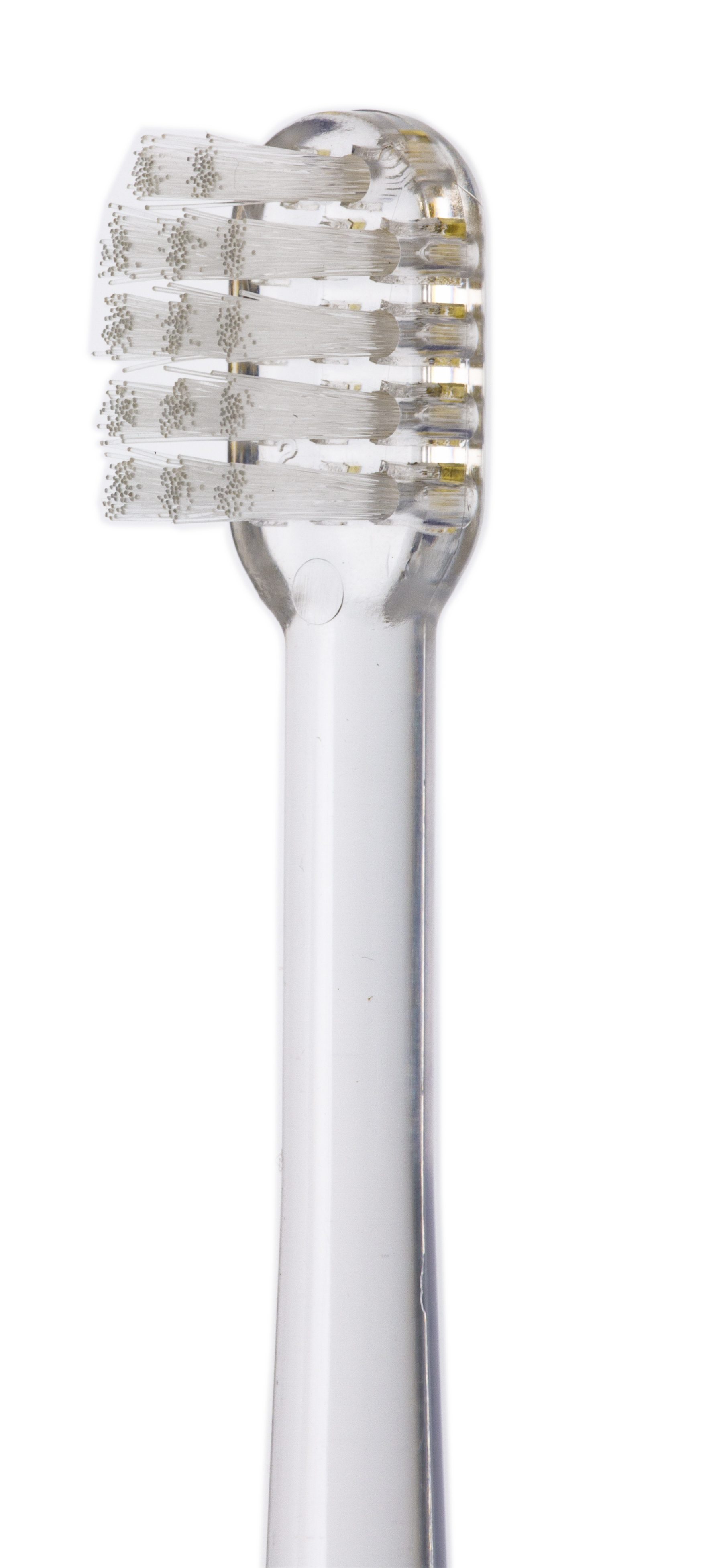 Designed for parents to care for their baby's first teeth.
APADENT BABY CARE toothbrush is designed specifically for parents to brush their child's first teeth, and should be used from the time baby's first teeth appear. Its long handle makes it easy to hold and direct, and its extra small brush head and extra soft, round-tipped bristles make it easy to reach all baby's teeth without any harm to baby's delicate gums.
Decay-causing bacteria (especially the Mutans streptococci family) have a special affinity for the tooth surface, and will start to colonize and form plaque as soon as baby's first beautiful teeth emerge. So it is important to gently brush and protect your baby's teeth from the very beginning, if possible getting baby to enjoy this special attention and accept the habit of toothbrushing. (For some helpful advice, please see Sangi's video "Healthy brushing tips for Baby's first teeth".)
APADENT BABY CARE toothbrush is recommended for use after each meal for parents to brush their children's teeth until the child him- or herself can do so (roughly from 0 to 3 years of age), for:
Protection against caries
Reduction of oral bacteria and plaque
Extra gentle care (small head and very soft, round-tipped bristles)
Precious moments of bonding with your child
For best effect using APADENT BABY CARE toothbrush, we recommend that you follow the advice in the accompanying video and
Place a small amount of APADENT BABY tooth gel (ca. pea size) on the brush head.
Brush baby's teeth and gums very gently and carefully, ideally after each main meal, holding the brush as you would hold a pen and keeping the bristles perpendicular to the tooth surfaces.
Gently wipe off remaining tooth gel from baby's teeth at the end of brushing, using a clean soft tissue or your finger covered with gauze.
And don't forget to hug and congratulate baby at the end of brushing!
YOUR BENEFITS
Shipping within 1 day of order confirmation
Free shipping for orders of 80.00 EUR or more
Loyalty rewards with our FRIENDS CLUB
Naturally white and healthy teeth